Verizon iPhone 4 Announced
by
Jacob-BBY
‎01-11-2011
12:52 PM
- edited
‎02-03-2011
02:48 PM
(2,915 Views)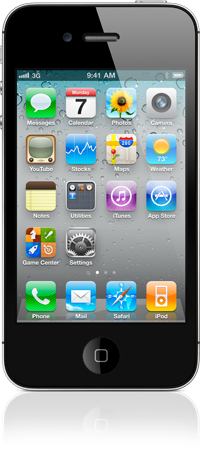 The exclusivity of the iPhone has ended with today's announcement of the iPhone 4 on Verizon Wireless. Fans of the Apple made phone can rejoice in their new found carrier option. Since 2007, the iPhone has only been available on AT&T, leaving customers of the other networks wondering when they can have it.
The announcement came from the Verizon President, Lowell McAdam. He said, "If the press writes something long enough and hard enough, it eventually comes true," adding, "We're bringing the fruit of our labor with a giant partner, and that's Apple."
Pricing for a two year contract will be $199.99 for 16GB and $299.99 for 32GB, which is identical to current pricing with AT&T. There is no word on what the monthly pricing will be.
Verizon did mention that their iPhone 4 would include the ability to be a mobile hotspot, supporting up to five devices. This will be considered an advantage to many, as the iPhone on AT&T does not currently support this.
When asked about the antenna issue that the iPhone 4 faced at its original launch with AT&T, Tim Cook, COO of Apple said, "We had to make changes for it to work on the CDMA network; it's going to work great."
Verizon said that the device would be available for pre-order starting on February 3rd to existing customers and to everyone else on the 10th.
For the latest information on this launch, please visit our Frequently Asked Questions page.